---
With Auto Ship Subscription you can:
Set up an auto ship subscription and Save 10% Now plus FREE Shipping (Consistency Pays Off)
Guarantee You'll Never Run Out of Your Favorite Products
Get access to sales and promotions
Adjust your auto ship anytime
Description
Tasty Immune Liquid provides immune support in a pleasant tasting liquid. Research suggests that certain herbs, mushrooms and other natural compounds have the ability to support normal immune functions such as natural killer (NK) cell activity, cytokine synthesis and the T-cell and B-cell mediated responses. The ingredients such as Elderberry, Shiitake and Wild Cherry Bark are known for their beneficial effects for maintaining a healthy immune system. Tasty Immune Liquid is sweetened with glycerine and tastes great, and is ideal for both children and adults.

Made with non-GMO ingredients.
Ingredients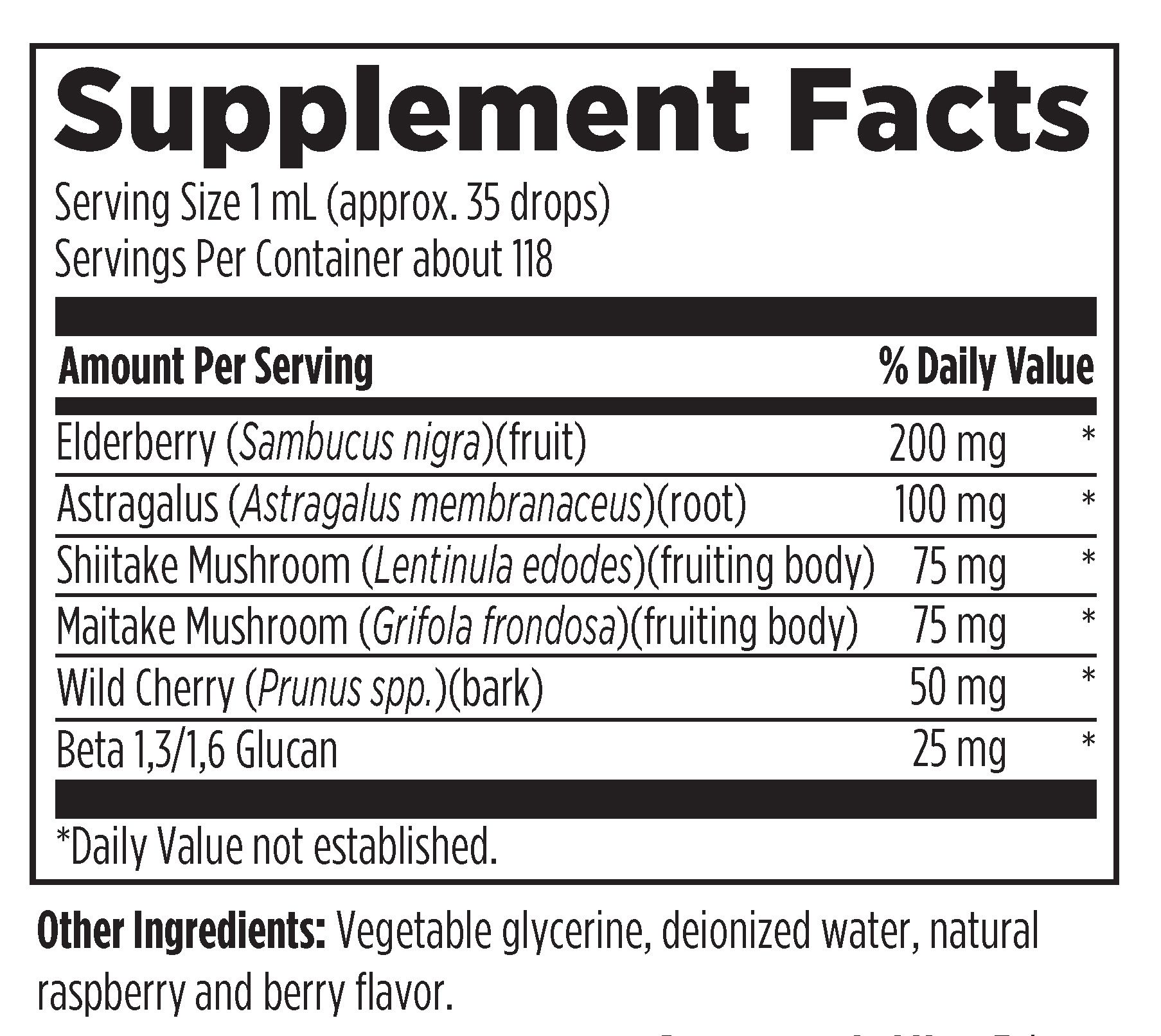 Payment & Security
Your payment information is processed securely. We do not store credit card details nor have access to your credit card information.